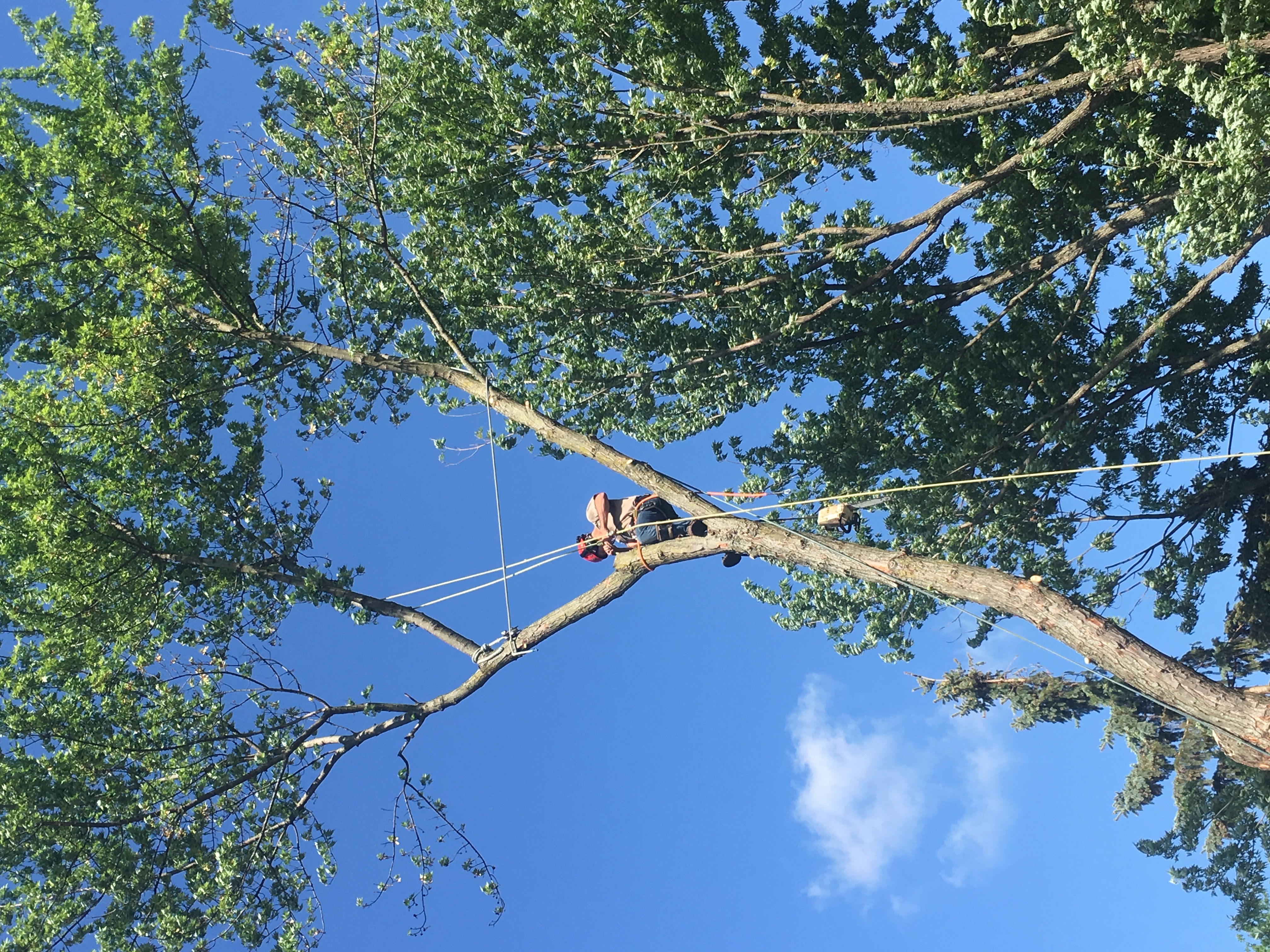 Difficult Tree Removal
If a tree must be removed, a resident home owner should rely on professional tree services that have the proper experience, equipment, and are insured to handle tree removals. Tree removal is a talent and specialized skill that tree climbers take years to achieve. Although tree removal is the last resort, there are circumstances where it is necessary. We can provide an unbiased opinion if the tree in question should be removed.
Addison Tree has the skills and equipment necessary to safely and efficiently remove these trees. We specialize in hazardous and dangerous, large tree removal. Any size goal can be reached.
Removal may be reccommended when the tree:
Is dead or dying beyond help
Has been deemed irreparably hazardous to life and home
Is causing an obstruction that cannot be corrected through proper pruning methods
Is crowding and causing harm to other trees
Is located in an area where new constuction requires removal
Has became too big for the original planted area and has negative effects on your homes foundation or driveway
Oakland and Macomb
Bloomfield Hills, MI
Rochester Hills, MI 48309
Grosse Pointe, MI
Charter Township, MI 48363
Address:
 Lakeville, Michigan 48367
MON – FRI
9:00 AM – 6:00 PM
SATURDAY
By Appointment Only
SUNDAY
Closed